Podcast: Credit management during a pandemic
Atradius shares credit management tips for B2B businesses trading on credit in a tough business environment.
Ep 8: The future of credit insurance
Many businesses hit a wall of worry when Covid-19 struck and it saw businesses ramping up their credit management strategies and exploring new ways to protect their cash flow.
In this episode, we've brought together an expert panel including Mark Hoppe, Managing Director of Atradius Oceania, Dirk Hagener, Atradius Director of Strategy and Corporate Development and one of Australia's leading economists Stephen Koukoulas to discuss:
The relevance of credit insurance for businesses in 2021

How digitalisation is shaping credit insurance and risk mitigation

The economic factors sparking more interest in credit insurance
Ep 7: How to navigate the new insolvency legislation in Australia
Special guest Daniel Turk, a Partner from TurksLegal, talks about the new insolvency legislation that came into effect on 1 January 2021 in Australia. He provides valuable insight on:
1. The Temporary Restructuring Relief legislation which will cease at the end of March 2021
2. The Business Restructuring Regime where a restructuring practitioner is appointed and has four weeks to prepare a plan to creditors
3. Proposed changes to bankruptcy reforms for sole traders
4. A simplified liquidation procedure for companies being wound up by liquidators with debts of less than $1m
Ep 6: Insolvency holiday debt collection options and draft legislation
We have a special guest Daniel Turk from TurksLegal who will be sharing his insights on insolvency holidays, new draft legislation and what options businesses have to collect debt while insolvency holidays are in play until the end of the year. If your business is in Australia, or you trade with Australian businesses you won't want to miss this!
Ep 5: How do you know you're trading with an insolvent company and what can you do to protect yourself?
David Lloyd, Head of our Special Risk Management team for APAC, Africa and the Middle East talks about five key areas affecting businesses trading with other businesses during Covid-19:
1. How to tell if a company you're trading with is failing
2. Five actions to take if you think you're trading with an insolvent company
3. How to protect yourself from preferential claims
4. Differences between insolvency practices across APAC and Middle East regions
5. Zombie companies - what are they and are you trading with one
Ep 4: How to collect international debt
Did you know there are some countries who negotiate face to face as opposed to over the phone? Or that you need to get a court judgement from your debtors country not your own?And what about negotiating in the debtors language? So many debts go unpaid simply because of a breakdown in communication.
Ivor Miric is our international collections expert for Asia and the Middle East. In this eye opening episode he and David Finn discuss the market differences and common mistakes they see people make when collecting debt overseas. They'll also discuss the soaring insolvency rate worldwide and why it's crucial to collect debt early and engage an international debt collection specialist, like Atradius Collections who have people on the ground in your debtors country who know the local language, rules and regulations so you have the best chance of recovering your money.
Ep 3: Top 3 debt collecting strategies to use during Covid-19
Hear from David Finn and Peter Barbarian, two of our top debt collectors in Australia, they will share the top 3 debt collection strategies that they're having success with during Covid-19. The collection landscape has changed and it's important credit controllers and receivables staff can quickly decipher whether their debtor is genuinely going to pay or not.
This podcast shares how to work with your debtor when they are genuine, when to switch to bad cop if they're giving you the run around and the importance of understanding your customers industry so you can adapt your approach based on their circumstances because some industries have been hit harder than others during this pandemic.
Ep 2: How to successfully negotiate with debtors during a pandemic
Choosing to negotiate like a bull right now is not going to work because your debtors are already hurt and angry about the situation they find themselves in with Covid-19. So what will?
Mary Ibrahim, Head of Product and Policy Underwriting APAC interviews David Finn, our Collections Operations Manager on the secrets to successfully negotating in this business environment, including how to deal with common late payment excuses and how to prepare for your negotation calls. Dave and his team have decades of experience. This episode gives your practical insights you can start using today.
Ep 1: Why cash is king during Covid-19
Cash is king in the Covid-19 business environment. Mary Ibrahim, Head of Product & Policy Underwriting APAC interviews David Finn, our Collections Operations Manager on why collecting some money is better than no money at all and how you can do this while maintaining a relationship with your buyer.
More episodes coming soon!
Suggest a podcast topic!
Our podcast was created to answer your burning questions around credit and trade so if there are any other topics you'd like us to feature on our podcast, please send your idea via the form below to our Head of Marketing for Oceania Gabby Weiss.
Are you enjoying each episode?
Please rate our podcast and share your experience on Apple Podcasts or Google Play. We're on a mission to help as many people as we can and we'd love to get your feedback.
How to secure cash flow amid uncertainties
Three practical guidelines for helping companies take their first steps towards surviving the consequences of the pandemic.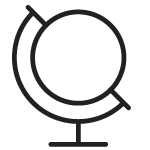 Global insolvencies to increase by 26%
Global corporate insolvencies are forecast to increase by 26% in 2020 as the coronavirus pandemic pushes the world economy into recession. Our economics team shares their insights in our Global Insolvency Report.
Get a quote online
Get a free quote and submit your debt collections case online in a matter of minutes. It has never been easier to recover your outstanding B2B accounts receivable.
If you're an existing client of Atradius Credit Insurance, please submit your debt via Atradius Atrium.
Know someone who could benefit?
Share this podcast series....