Podcast: How to collect debt during Coronavirus
Atradius Collections shares expert debt collecting advice for B2B businesses trading on credit in a tough business environment.
Ep 1: Why cash is king during Covid-19
Cash is king in the Covid-19 business environment. Mary Ibrahim, Head of Product & Policy Underwriting APAC interviews David Finn, our Collections Operations Manager on why collecting some money is better than no money at all and how you can do this while maintaining a relationship with your buyer.
Ep 2: How to successfully negotiate with debtors during a pandemic
Choosing to negotiate like a bull right now is not going to work because your debtors are already hurt and angry about the situation they find themselves in with Covid-19. So what will?
Mary Ibrahim, Head of Product and Policy Underwriting APAC interviews David Finn, our Collections Operations Manager on the secrets to successfully negotating in this business environment, including how to deal with common late payment excuses and how to prepare for your negotation calls. Dave and his team have decades of experience. This episode gives your practical insights you can start using today.
Ep 3: Top debt collecting strategies to use right now
David Finn, Operations Manager Atradius Collections will share the most effective debt recovery strategies to use in this business environment.
Ep 4: How to collect international debt
International debt collection adds complexity, there are different rules and regulations, languages and customs to be aware of. You'll learn the most effective ways to recover debt around the world from our top international collection experts.
Ep 5: Ten warning signs that a company is failing
There are a combination of factors that result in a company failing. So what signs should you watch out for? David Lloyd, Head of Claims & Special Risks APAC shares the key signs and what you can do if you find yourself trading with an insolvent buyer.
How to secure cash flow amid uncertainties
Three practical guidelines for helping companies take their first steps towards surviving the consequences of the pandemic.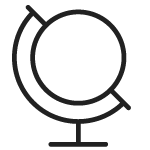 Global insolvencies to increase by 26%
Global corporate insolvencies are forecast to increase by 26% in 2020 as the coronavirus pandemic pushes the world economy into recession. Our economics team shares their insights in our Global Insolvency Report.
Get a quote online
Get a free quote and submit your debt collections case online in a matter of minutes. It has never been easier to recover your outstanding B2B accounts receivable.
If you're an existing client of Atradius Credit Insurance, please submit your debt via Atradius Atrium.
Know someone who could benefit?
Share this podcast series....