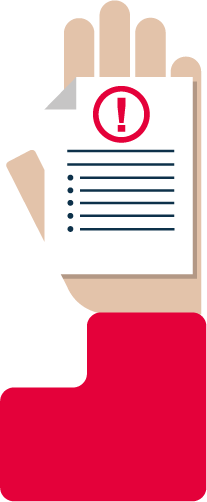 France has very comprehensive, supplier-focused regulations on retention of title (ROT) clauses, which must be explicitly agreed upon prior to delivery. Most importantly, debtors must acknowledge retention of title clauses before receiving their first invoice.
Most companies include retention of title provisions in their general trading conditions. In this case, the debtors must either sign these conditions in advance or the creditors have to advise the debtors explicitly that the general trading conditions apply before the first invoice is sent, e.g. with a note in the order confirmation. It's vital to get proof that the trading conditions have been agreed upon. Otherwise, the benefits of the more complex version of French retention of title clauses can't be used to reduce the outstanding amounts.
Retention of title clauses are used in most cases before insolvency proceedings arise. We should be able to prove the existence of the goods in the inventory of the debtor at the date of the insolvency judgment, which can prove beneficial during a judicial procedure.
(End of chapter 2 - Retention of title)
Opt in to our latest publications*
and get the

Debt Collections Handbook - Global

for free
*We will only use your data in accordance with our Privacy Statement. You can unsubscribe at any time.