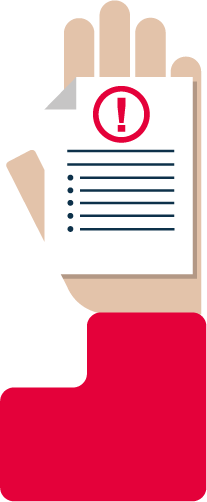 The Netherlands has creditor-focused regulations on retention of title (ROT). According to the law, you as the creditor can appeal the so-called "recht van reclame" (the right to terminate a contract), which results in a rescission of the contract with an obligation to return the goods to you, which is also applicable if your debtor becomes bankrupt.
To appeal this right, you have only a six-week term calculated from the due date of the invoice. The most common method is stipulating ROT through a clause in the general purchase conditions. In order to use such a clause to your advantage, the specific clause or general conditions must be agreed to before, or, at the latest, at the moment the contract is concluded.
You should be able to produce written evidence that the conditions were handed over to your debtor, e.g. by means of a line in the order confirmation.
There are two kinds of ROT:
Basic ROT
The goods supplied remain the legal property of the supplier until full payment. The supplier can get the goods back whenever there is any payment default.
Increased ROT
This is the retention of open accounts. In the course of an on-going business relation, the supplied goods remain the legal property of the supplier until all the outstanding amounts from the open account or business relation have been fully paid.
The most common method in the Netherlands is the open account retention (increased ROT), which is to be stipulated by a contract or clause in applicable purchase conditions.
Please note that whenever your debtor is not cooperative in returning the goods, it will be necessary to go to court in order to get an approval from the judge to take back the goods using a bailiff.
(End of chapter 2 - Retention of title)
Opt in to our latest publications*
and get the

Debt Collections Handbook - Global

for free
*We will only use your data in accordance with our Privacy Statement. You can unsubscribe at any time.